The value you bring to your customers and how you differentiate yourself from your competitors are the basis of your value proposition.
Does your product or service have excellent quality? Do you offer greater complementary services than others? As a brand, you must decide what strategy suits you to address customer pain points and separate yourself from other companies.
Having a clear value proposition is a guiding light to customers – why should they choose you, and employees – what are the values they should embrace and communicate.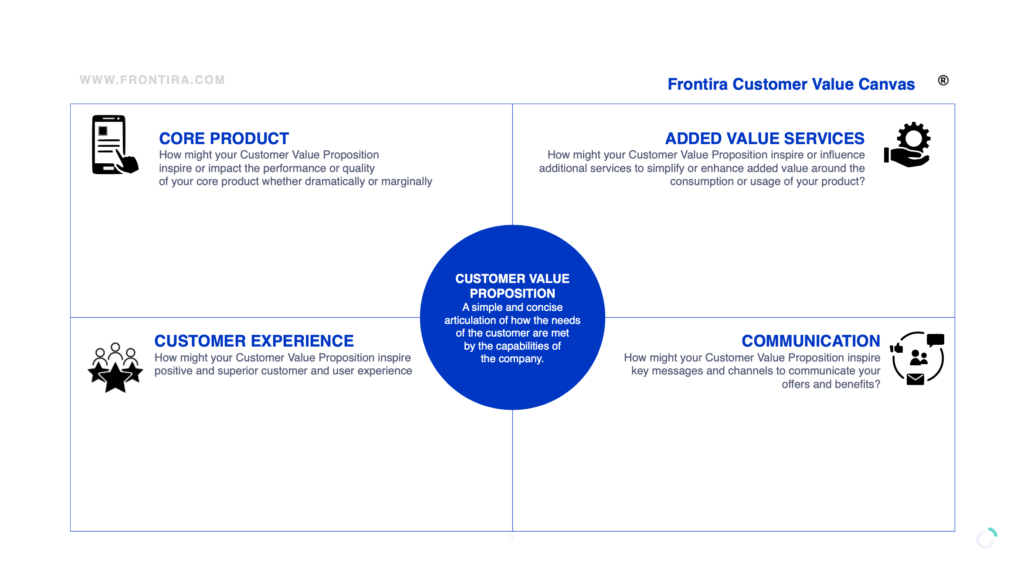 The next stage is to bring the customer value proposition to life and that is where our Customer Value Canvas comes into the picture. With the help of the 4-quadrant division, our canvas enables you to see clearly how your value proposition succeeds in reality.
The first quadrant details the delivery of your core product: what channels do you use for promoting your product, who are you partnering with, essentially the goal is to grasp how your value proposition is present in your core products.
The second quadrant is about added value services, which includes all the services you offer to complete your product before, during and after purchase. The goal with added value services is to simplify the consumption of the product, provide further understanding of it and make the experience smooth.
The third quadrant outlines communication, which involves the key messages of your brand and all the channels you use to interact with customers. This is where campaigns and collaborations should be highlighted that contribute to brand awareness.
Lastly, the fourth quadrant describes the customer experience. In this segment the customer journey is analyzed in order to understand perceived benefits and possible pain points. In addition, other perks that enhance customer experience might be mentioned such as pop-ups or digital events.
Each business can tailor the Customer Value Canvas to fit their strategy, to reach their goals and – most importantly – to apply their Customer Value Proposition in reality.
We at Frontira are here to help you sort this out, join us for a free 30-minute session where we explain how to adapt the canvas to your needs & goals.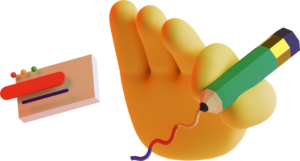 Interested in the free session on the Customer Value Canvas? Join us!
Join us for a free 30-minute session where we explain how to adapt the canvas to your needs & goals.

Frontira is a Strategic Design firm that supports clients with smart thinking and doing. We define, build and scales digital businesses that create new growth for some of the leading companies in the world. We believe in using design principles and practices to guide strategy development and implementation toward innovative outcomes that benefit people and organizations alike.
Our teams are serving clients globally with a focus on financial services, telecommunication, pharma, and retail. Frontira is operating studios in Berlin, Budapest, Salzburg and works with an international expert network.